Originally from Saint Etienne in France, I moved to California for 6 years when I was 3 years old.
Weekends spent on the Pacific coast soon won me over. I think it was from there that I developed a close connection with the ocean.
We went for a walk in Seacliff, Santa Cruz Boardwalk, Pacifica, Big Basin, Pismo beach, Wadell Beach.... When we returned to When we returned to France, we spent our summers in the Landes. I had the chance to visit many countries with sumptuous landscapes but also islands like Hawaii, Martinique, Guadeloupe Guadeloupe, Saint Lucia. All these wonderful experiences only reactivated my passion for reactivate my passion for the ocean and the big waves of my childhood.
Today it is the water and the play of light that fascinates me. The power of the waves, this Ocean that puts us in our rightful place as human beings. It reminds us that we are only temporary in this world. It has been here for thousands of years, and its strength reminds us of this.
I am also very attracted by other subjects such as flowers, mountains, lakes which I will deal with in the near future.
The world offers so many different and beautiful landscapes, I feel that the possibilities for painting are endless.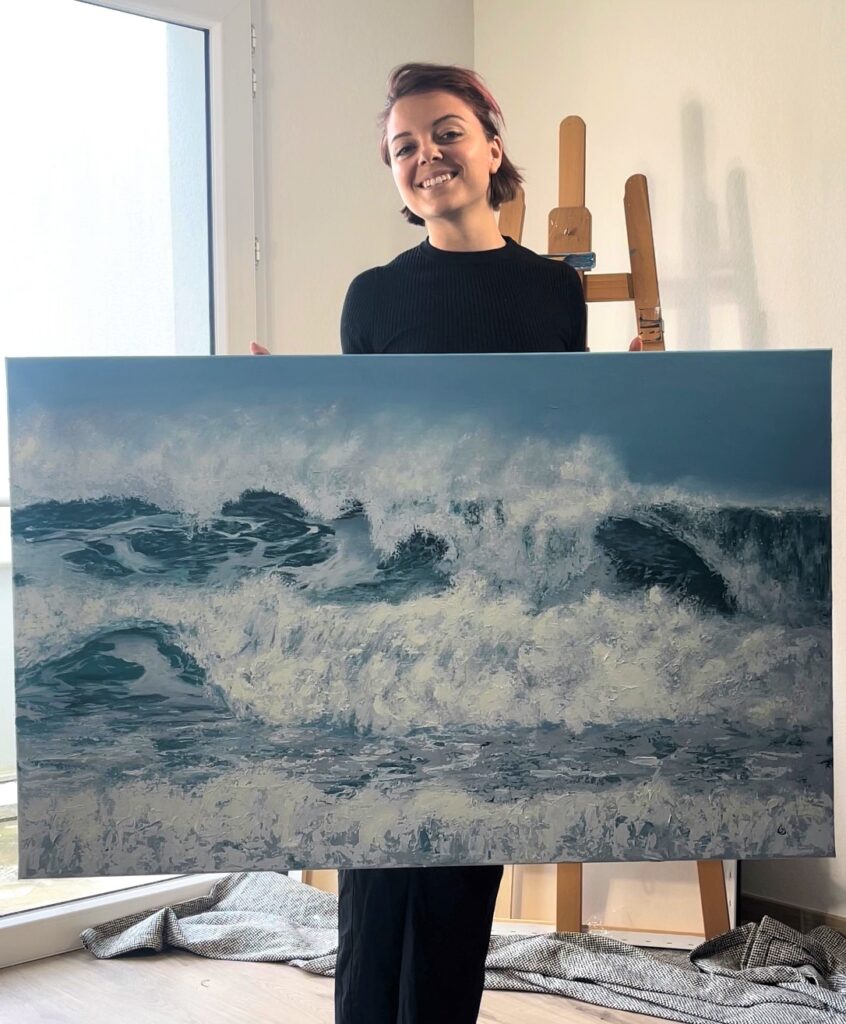 I started to show my paintings mainly on social networks, especially Instagram. It is by developing my page that I saw that my paintings were liked. I am very active on my account, where I post a lot of videos which allows you to see the making of my paintings.
Deliveries are insured and shipped with receipt against signature, a certificate of authenticity is attached to the painting guaranteeing its value.
You can benefit from payment facilities. Do not hesitate to contact me to find out about the different terms and conditions to which you are entitled.