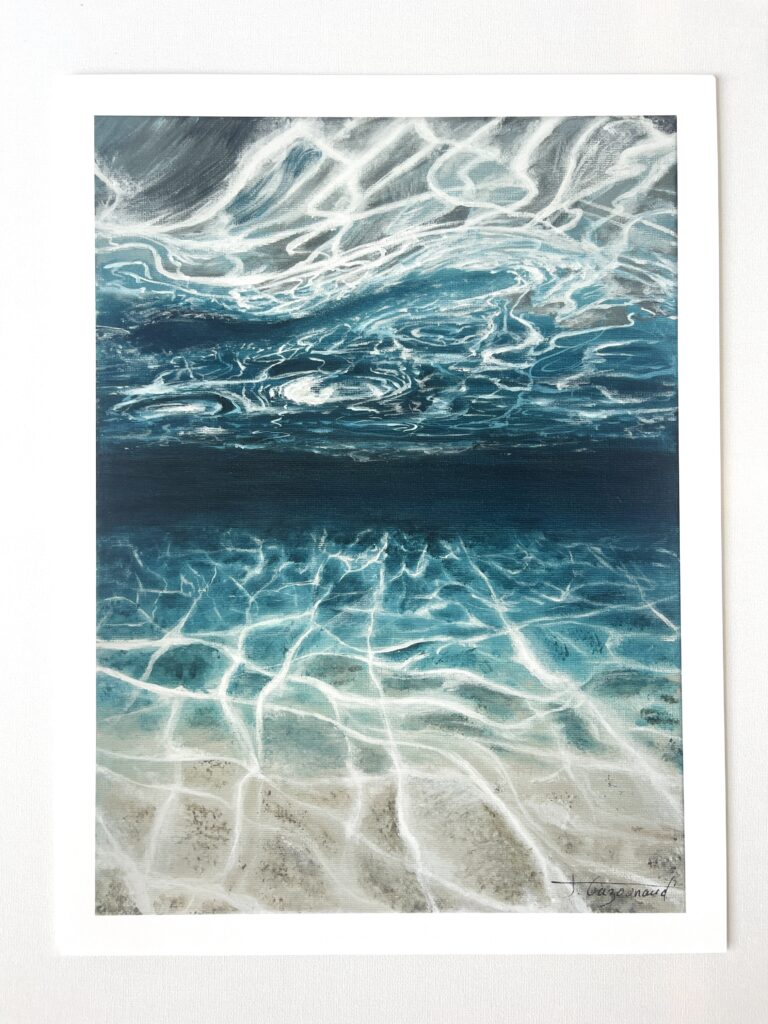 Limited edition and numbered prints (/50). These are prints of some of my paintings, printed on A3+ format (the sizes vary according to the format of the painting, so as to keep the right ratio).
The colours of the product photos (staged) may vary slightly (look for the white in the margins, which is a true white). To see the true colours, you need to look at the product photo (below), with a calibrated screen.
Important information: please note that a painting of more or less the same size as the print (i.e. 30x40cm / 40x60cm) will give a rendering with the grain of the painting clearly visible (Ex: "May this day be remembered" or "Under the sea"). Since the size conversion is very slight and the quality of the photo is excellent, you will see the print as if it were a canvas. For the larger canvases, the size of the picture is reduced to be printed on A3+ format. They will give an ultra realistic result but you will see less grain detail.
All prints are signed, dated and numbered.
Specifications Epson Archival Matte Paper 189g/m2; printed with the Epson Sure Color SC-p700 printer, pigment ink (I print them myself, to order).
Different sizes depending on the ratio of the tables (see the article card directly).
The photos are first reworked on Photoshop to obtain a colour result as close as possible between the original canvas and the print.